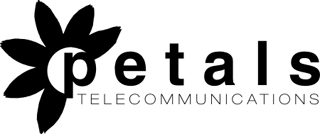 This is a quick logo design for Petals Telecommunications I did.
View
| Comments (0)
labels:
Logos
,
Shirt Design
,
Freelance
Posted on: February 12, 2010
---

Client: Shotgun Blues Entertainment
This is a shirt design I was asked to come up with for the southern metal band KLUTCHKILL. They wanted something that would represent the south and included the flag.
View
| Comments (0)
labels:
Shirt Design
Posted on: September 23, 2009
---
<< < Prev 2 entries on 1 page Next > >>



• Affordable Website Design
• Website Maintenance
• PHP/MySQL Programming
• Search Engine Optimization (SEO) Services
• Print Design
• Rock Poster Design
• Postcard Design
• Sign Installation
• Sign Spec Presentation Drawings
• Vinyl Decals / Lettering
• Vector / Raster Digitizing
• Photo Manipulation / Touch-up




Talbot Graphics Affordable, Quality Website Design, SEO & Graphic Design

Talbot Graphics has been offering affordable, quality website design & graphic design since 2005. Talbot Graphics has grown into a full graphic design company geared towards internet marketing, web development, and more. Offering Web design, Search Engine Optimization (SEO) services, print design & more, Talbot Graphics can serve your every graphical & internet needs.
Website Design / Development
Quality doesn't have to be expensive.
Talbot Graphics offers very affordable pricing for many of our services. Why did you create

>> more



» Advertisements

» Brochures

» Dark Harvest

» E-Cards

» eCommerce

» Freelance

» General

» Logos

» PHP/MySQL

» Postcards

» Print Design

» Rock Posters

» SEO Services

» Shirt Design

» Sign Installation

» Vectorization

» Vinyl Decals

» Warehouse

» Website Design

» Website Redesign